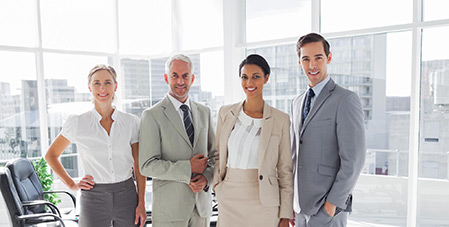 WE TREAT THE WHOLE BODY SO YOU CAN HAVE A WHOLE LIFE
Pain Management of North Dallas
PAIN MANAGEMENT Frisco TX
Welcome to Pain Management of North Dallas. We are proud to be serving Frisco, TX with the best integrative medicine and cutting edge rehabilitation technology. Our patients receive the most effective pain treatment programs because we take your health and care seriously. We are able to provide effective pain management in Frisco when other methods fall short because of our staff's expert knowledge, continued education, and dedication to practicing the true principles of the integrated approach to healthcare.
Dr. Adeel Haq provides care with clinical excellence, in Frisco. Our team is here to help you.
Don't take our word for it, hear what our patients have had to say about the care we provide.
Pain Management of North Dallas
YOUR COMPLETE INTEGRATIVE MEDICAL PLAN
More than ever, people are looking for alternatives to medical surgeries in Frisco.  The staff at Pain Management of North Dallas will guide and teach you every step of the way throughout your treatment plan.
You receive a comprehensive initial consultation

Examination is performed, and diagnostic/lab test are ordered

Health care team meets to develop your customized plan

Exam and test results are reviewed, and plan recommended

A natural and conservative approach is taken

You enjoy a healthy, high-quality life
Are You Looking For Pain Management in Frisco?
At Pain Management of North Dallas, it is our mission to treat patients who are experiencing pain by offering both advanced and traditional treatment solutions. Our Frisco pain management specialist, Dr. Adeel Haq, begins by listening to the patient to gain an understanding of where the pain is, how it is affecting their health and how it is limiting their lifestyle. He and his team work with each patient to gather the information unique to their circumstances. A comprehensive history is taken and then we develop a treatment plan which is tailored to the specific patient needs. Treatment may include, interventional pain management techniques, various types of rehabilitation therapy and/or medical management.
Our goal is to have the patient experience pain relief which enables them to get back to their daily activities and lifestyle. We realize every patient is different, and so is their pain.
How is Pain Management of North Dallas So Effective At Pain Management?
Regenerative medicine is built around helping your body identify and restore tissue that has become damaged. We focus on the cause of your pain instead of trying to mask the symptoms your body is showing. By helping your body heal itself we will reduce your pain faster and minimize the chances for reaggravation of the condition. If you've been considering medication or medical surgery as a solution, give us a call and let us show you what is possible.
Dr. Haq has quickly established himself as one of the top pain management doctors in Frisco, TX. Having completed rigorous training, he and his team are highly skilled in diagnosing, managing and treating a wide variety of pain conditions.
It's Time For a New Approach To Addressing Health Problems in Frisco
Pain Management of North Dallas offers treatment options to pain and other health conditions not found in most traditional healthcare settings. We have combined the best of medical and alternative treatments, resulting in more treatment options for our patients. When you have more options, you increase your chances of addressing your health problems effectively. Our goal is to help you maximize your health potential because pain and health issue are more than the physical toll on your body. Given enough time it will also affect your social life, bring down your mental strength, and strain your emotional well-being. The staff at Pain Management of North Dallas will take the time to review your situation, develop a plan, and be with you every step of the way to help you improve your quality of life.
Make today be the day that you take action to manage your pain and address your health issues. Make today be the day you get different results… results that you can get excited about.